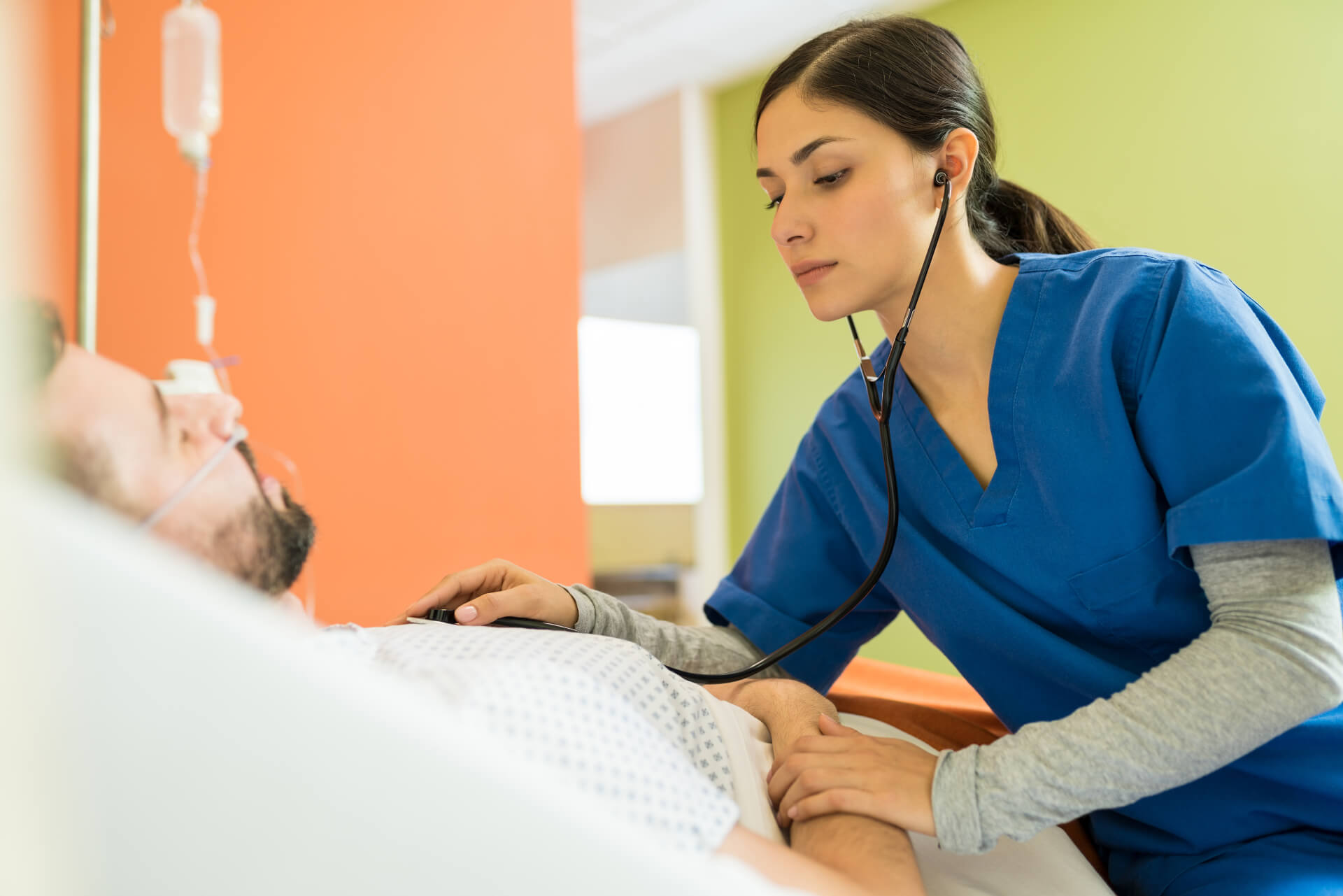 What is an urgent care clinic? And how does it differ from the emergency room? When should you go to the emergency room, and when should you go to an urgent care center? Whatever questions you may have, AFC has the answers.
What Is An
Urgent Care Clinic
?
Urgent care is the level of healthcare that lies between your primary care physician (PCP) and the emergency room. When you go to urgent care, you can expect to treatment for non-emergency and non-life-threatening illnesses and ailments. Urgent care centers have become one of the leaders in the healthcare industry and are known for being convenient, quick, and often more affordable than the emergency room. Most of these centers don't require you to make appointments, but some do provide the option to save your spot in line.
What Is the Difference Between the ER and an
Urgent Care Walk-In Clinic
?
As mentioned above, urgent care centers treat non-life-threatening and non-emergency injuries and ailments. On the other hand, emergency rooms are designed to treat illnesses, conditions, and injuries that are severe and possibly a threat to a person's life. While your first thought may be to immediately take someone to the emergency room when they have an injury or are very ill, you should know that there are other options. Emergency rooms are often associated with long wait times and costly fees. By going to an urgent care center for a non-life-threatening illness or injury, you are cutting down on medical costs while also receiving the care you need when you need it. On top of this, you are also allowing physicians and nurses in the ER to attend to patients who are in desperate need of treatment or surgery.
When to Go to Urgent Care Centers
Urgent care centers are known for providing top-quality healthcare services to patients who are experiencing non-emergency ailments and injuries. You should go to an urgent care center if you have experienced any of the following:
A cold or the flu

Fever

Rashes or a skin infection

Pinkeye

Strep throat

Urinary tract infections

Sprains or strains

Mild to moderate asthma attacks

Vomiting and/or diarrhea

Mild to moderate dehydration

Bleeding or cuts that need stitches
When to Go to the ER
You should only make a trip to the ER if you have experienced injuries or ailments that are life-threatening or genuine emergencies. How do you know if it's a true emergency? Here's when you should go to the emergency room:
Broken bones

Severe burns

Deep cuts

Intense and lasting stomach pain that includes vomiting and diarrhea

Uncontrolled or difficulty breathing

Dizziness accompanied by a headache, sudden blurred vision, and confusion

If you have a child under the age of two with a fever higher than 100.4 and dehydration

Suicidal thoughts
AFC Is a Leading
Urgent Care Provider
AFC is a leading provider of affordable and convenient urgent care services. Our mission is to provide the best healthcare possible in a kind and caring environment while respecting the rights of all patients, in an economical manner, at times and locations convenient to the patient. All AFC clinics are designed, equipped, and staffed to provide accessible primary care, urgent care, minor emergency treatment, and occupational medicine. As an urgent care provider, we are pioneers in non-emergency room urgent care, with most of our patients coming in, receiving care, and returning home in one hour on average. What sets us apart from other urgent care clinics are our on-site technology and services, which include:
Physicians

Digital X-rays

State-of-the-art diagnostic procedures

Electronic medical record keeping

Highly trained teams of doctors, nurses, and support staff

Clinical lab testing
Are you in need of urgent care services? Head to AFC to receive treatment today.